Home Page
We propose you best combination of active outdoor pursuits with real and targeted results. Created by us different modules provide an opportunity for interesting, fun, and mostly spent useful time for you and your team. They are of varying degrees of difficulty and can be combined into a comprehensive program and organized separately. You can spend at the ranch one day or more - staying in our house guests (suitable for groups up to 15 people). We offer lunch or a complete menu.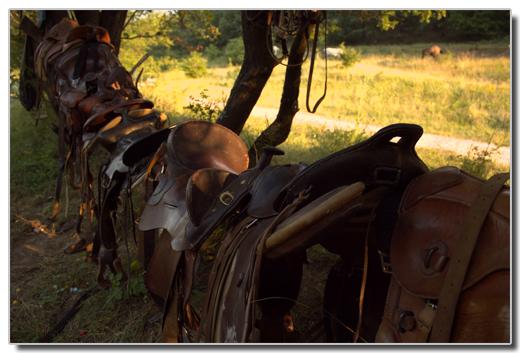 Module communicating with horses (no riding) – 3 hours
This module is aimed at individual work with the horse and the methodology of working with it is fully applicable in communicating with people: 93% of what we want to get to our interlocutor, it "say" without words. Horses read body language, do not seek your indulgence and not flatter you to achieve your goals. Frank reaction to horse shows in fact what really "say" and not what you wanted to "say". Horse understands and responds only gestures, intonation, accurate and clear commands.
Module "Rancho" – 4 hours
This module is light and entertaining. Will improve the ability to organize and plan specific actions that lead to successful completion of the task. Attention to detail and the correct judgment will be your primary task.
Module "Survivor" – 3 hours
Use a map to find your way through the woods. Your success will be rewarded.
Module "Folk Dances" - hours
You will learn Bulgarian horo and will demonstrate their ability to "opposing" team. This will place the coordination between body and mind. Will combine exercise with mental unloading.
Contact us to prepare an individual program for your team Julia Slawow-Tonew 0887 98 51 52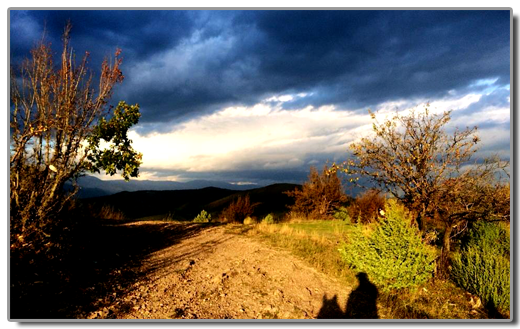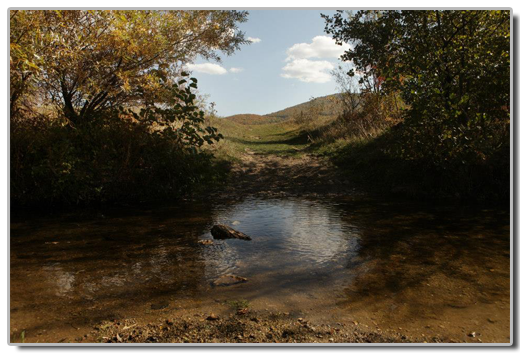 "HORSES TEACH PEOPLE" - SEMINARS HORSE ASSISTED EDUCATION / COACHING PROGRAMS FOR TEAMS AND INDIVIDUALS
The model is known in the US for 17 years and 13 years in Europe. Used in business, staff training and personal development. This is experiential learning, analysis and reflection. The horses are not used here as a tool for learning, they are active participants in the seminars and in the process of training people.
Observations confirm that people's attitude towards horses correspond to their attitude. We are what we are, and we work on the grounds of learned patterns and reactions. These models are perfectly revealed in a situation of stress arising from working with unfamiliar large animal. The same habits and attitudes people use with their colleagues, clients and family members. Development of the ability to communicate effectively through working with horses provides skills, knowledge and experience, leading to a significant improvement in dealing with challenges in life, tasks and people who cross our path.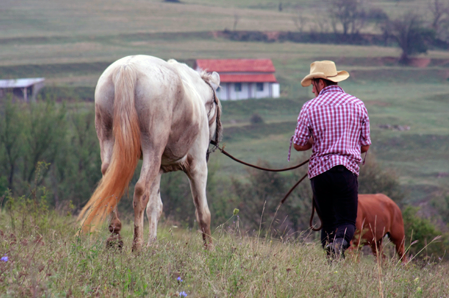 What does the participation in the seminar Horse Assisted Education?
The model curriculum allows each person better and deeper to get to know themselves and others by participating in exercises with the horses, followed by an analysis of emotions, behavior, discussion of the results and their implications. Determining best practices and how they relate to our behavior at work and at home.
Why horses are so good mirror of human emotions?
Horses are not able to ignore the true emotions, feeling discrepancy between behavior and emotions, and since they can not lie, show the truth. Their sensitivity to non-verbal signals, which is the result of evolutionary development, gives them an incredible ability to read and to reflect the emotional state of the one you have now. Their reaction and response are physically and because of this fact very clear and easily understood by people. As herd animals horses provide very valuable information about the dynamics and role playing different members of the team or group.
What makes personal change possible during the seminar?
Seminars associated with emotions and may be combined with a change in belief. This change is a result of obtaining an immediate and objective feedback. The particular advantage is that feedback is not provided by the coach. Feedback is objective, clear and unambiguous, provided by the horse, who does not have any hidden goals and live only in the present, "here and now" and refers directly and exclusively to the current situation and what the participant brings to it.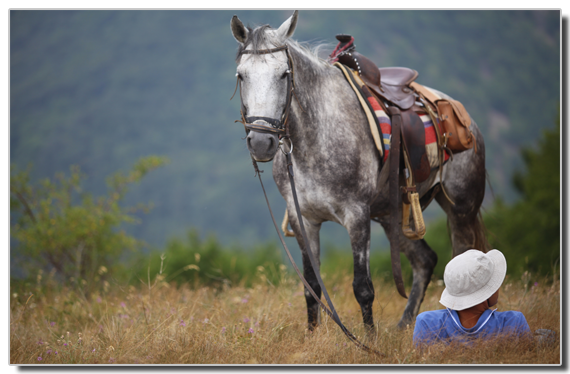 Do participants have experience with horses before the seminars?
The training is in no way tied in with horseback riding. No need for experience in contact with horses. None of the exercises are done by horseback. The workshops are suitable for participants with no experience, and for those who have regular contact with horses as riders.
Contact for more information / registration: Julia Slawow-Tonew 0887 98 51 52
Home Page