Home Page
This is for those of you, who never ride a horse, however are willing to do this.
Theory: safety measures, horse behavior – Natural Horsemanship
Practice:
1. Basic skills for ground work with horses
2. Saddling, bridling, mounting and dismounting
3. Safe leading and stopping of the horse from the ground
4. Stable and balance sitting in the saddle
5. Basic skills for riding a horse; horse gaits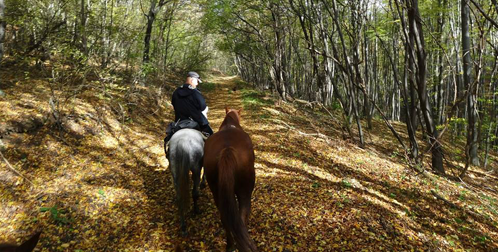 Lessons are in arena and during ridings in nature, where you will be led by instructor on the rope.
FOR INTERMEDIATE/ADVANCED RIDERS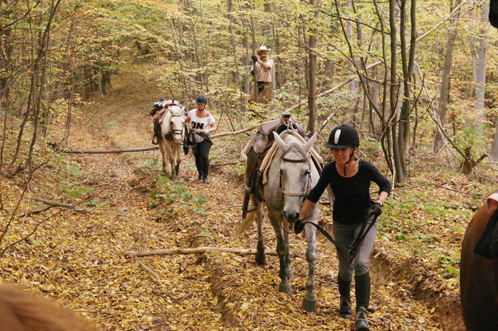 In case you are looking for a place to ride in nature in a variety of routes, participate in short horse riding tours we offer you various options.
Riding in nature with an instructor in a group or individually.
It can take 1 up to 3 hours of riding held on various routes, providing an opportunity to ride on varied terrain - meadows, forests, ravines, rivers and roads.
1 –day riding tours to villages: Stargel, Gorno Kamarci, Bajlovo.
It offers 4-5 hours of riding on pleasant and light routes, suitable for intermediate/advanced riders. During the day we will have lunch in the nature or in small country restaurant.
2-days ride to the village of Smolsko.
It's a 5/6-hour ride/day and the route is quite challenging: rough forest paths, alpine meadows, river beds, and broken land. We will have to dismount our horses at a certain leg of the journey and walk with them for about half an hour due to the specific terrain. We'll have a picnic lunch halfway the route on a beautiful meadow called Shindarska Polyana and we will enjoy the views while taking a little rest.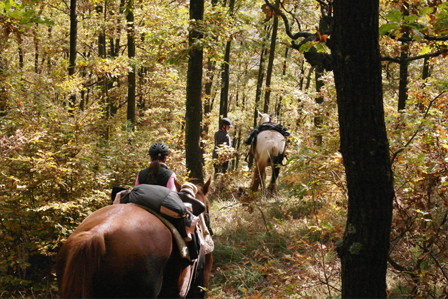 Smolsko has retained much of its old-world charm: it has some typical Bulgarian Renaissance houses, many taps with water from the mountain, and old cobbled streets.
Once we arrive at Smolsko we'll be accommodated in a hundred-year-old house (single and double rooms). It has vines in the yard and a nice veranda. We'll spend a joyful evening there and on the next day we'll head back for Makotsevo. On the way back we'll stop by to see the newly erected small chapel on the local dam's shore.
Home Page
© copyright horseman ranch 2016